Personal attention -
Profound results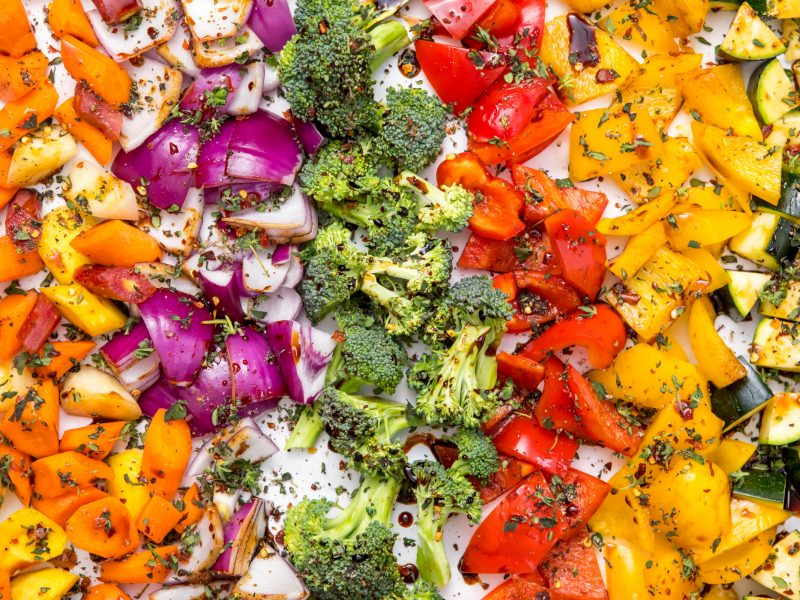 This private time with a Functional Nutritional Therapist is YOUR time to go over your health history, discuss your food journal, and create a personalized roadmap to health for you.
This is also a great time to talk about if lab work is appropriate and if so which labs to start with.
This does not include the lab tests or supplements which would be purchased separately.
I was given a diagnosis of Hypothyroidism by my MD about 4 years ago because I had been experiencing odd heart palpitations. I'd go in for my appointments explaining my weird heart flops feeling like a hypochondriac meanwhile the labs and heart monitors showed "very little to be concerned about." My MD ran the typical tests for reviewing the function of the thyroid, said that my levels were "a little off" and made her recommendations based on only three markers. The MD visits were never on time, the MD was rushed and wasn't able to do a very thorough assessment and each time I went to see her, I felt that I was made to believe I didn't really know what was going on chemically in my body and I simply needed to trust the text book assessment, diagnosis and prognosis I was given. "You'll likely be on medication your entire life, but most people do just fine with that and don't have any issues." And that was about it. Continue doing everything the same. But still experience symptoms.I knew that I was not content being on medication my entire life. I had done enough research to know that there was some other root issue behind a "broken" thyroid gland and weird heart flops and that there was some reason why I wasn't functioning properly. I just couldn't settle with what my MD told me. And, I wasn't feeling any better. My heart flops were getting worse.I had heard about Katrina through a mutual friend and was fascinated by the person she sounded to be. When my friend shared with me that Katrina was offering a nutrition class, I jumped on the opportunity to attend in hopes that I may gain some greater knowledge to start healing my thyroid and help my heart. I was totally impressed by Katrina's knowledge base, her ability to quickly respond to questions live, her personal testimony of healing, her current lifestyle choices, the openness of her faith and her desire to share her knowledge with others. I jumped on the opportunity to work with Katrina.I am so glad I did. My first meeting with her was several hours long, so unlike what I explained earlier about my other healthcare visits. It wasn't rushed, it was thorough! I didn't feel like I couldn't say something about my health to her for fear of feeling like a hypochondriac or someone who doesn't know what they're talking about. My husband chose to work with Katrina as well for different issues and it was a blessing to get to work with her together with him there. There weren't any weird confidentiality issues or double booking, etc. Katrina listened well. She took good notes. She admitted to not knowing certain things and was willing to talk with other clinicians and dig around for answers – and get back to us.Something super cool to me was that she mentioned running tests that my doctor had NEVER suggested running before. She listened to my symptoms and pondered a different view, not just hypothyroidism. I decided that I should have the tests completed.I was shocked to see what my lab readings were. My thyroid antibodies were literally off the charts. They couldn't read any higher. Why had my MD never thought to run this lab before? This was a totally different ballpark than simply hypothyroidism. At this point, I decided I needed to possibly change medical doctors. I did and my new MD was willing to listen to my story of working with Katrina. She suggested running an ultrasound on my thyroid after she reviewed my crazy labs that Katrina had ordered. After the ultrasound, my new MD gave me the diagnosis of Hashimoto's. Katrina had nailed it. Based on the assessment she completed and the labs she chose to run because she thought I may have this, Katrina was right. She was the one who found out that I had Hashimoto's.For several years now, I was actually taking iodine to support my thyroid health and my previous medical doctor knew this. Iodine + Hashimotos = Significant damage. Not good. Not good at all. My doctor would explain to me several times how she knew how the thyroid worked and what it needed, while I was in fact still, significantly damaging my thyroid tissue and masking a greater damaging diagnosis! In addition to the iodine I was taking, I was eating gluten. Gluten is a huge agitator to the thyroid gland when one has Hashimoto's thyroiditis. If I had known years prior that I actually had an autoimmune disease and was damaging my thyroid by taking iodine and eating gluten, I would have stopped!Katrina made a gut healing protocol that I went through. She then recommended supplements for me to take and different lifestyle (mostly food based) choices that I have chosen to still implement. There was proof in her recommendations. My labs improved. My thyroid antibodies weren't off the charts anymore (>6500), still high, but only in the 300s. She recommended that I eliminate gluten. I reluctantly did (yes, it was hard) …my heart palpitations went away, COMPLETELY. Gone. Then, it wasn't hard anymore. I think that's important to note too, that while things have been difficult, Katrina has been steady in her knowledge base and convictions. Even when I told her that I wanted to eat gluten eventually someday, she told me the hard stuff - that it probably wasn't in my best interest due to my condition. I applaud that boldness in her and appreciate her consistency. She's trustworthy. And, super gracious, too 😊.I have seen the fruits of these recommendations over time. Just the other day, I let myself have a small special treat at a potluck that included some gluten. Oh man, it wasn't long afterwards that I noticed…heart palpitations that had been gone for months!I can't say enough about how grateful my husband and I are for Katrina's influence in our lives. She helped me catch a significant disease early on. I trust her interest in our lives and so appreciate the knowledge that she has shared. She's been a godsend. I am so grateful to God for her!
Being diagnosed with cancer was an earth shattering event for me and my family. We knew it was a genetic possibility, but I was healthy. The cancer specialist I went to basically said if I didn't have a double mastectomy, chemotherapy, and radiation I was going to DIE! The "tumor team," made up of the oncologist, cancer surgeon, radiologist and plastic surgeon all concurred, despite having a lump in only one breast. Against medical advice, I opted for the lumpectomy and would hold off on chemo and radiation until after surgery healed. Now with my understanding of the traditional approach to cancer is to first maim me by cutting off both my breasts, then poison me and then iridate me and see if I am strong enough to survive, otherwise I would most certainly DIE! We also discovered that the measure of traditional cancer treatment success was not "cancer-free health," but "being alive in 5 years." So began the search for another way, which happily led me to Katrina. Katrina too a scientific approach to understanding my disease. We started by measuring which anti-cancer agents had the best effect against the cancer in my body. The Greece Test results identified the supplements most efficacious in my case. Then through additional testing (lots of additional testing, testing stuff I didn't know could be tested), Katrina identified where my diet could change and how various other dietary supplements could help me be better able to regain cancer-free health. Once the measuring was done, then we applied the regime as directed. I hated taking pills, but trust me, I am now an expert. We have continued testing periodically to make sure the total cancer cell count was decreasing and have modified the regime as testing has indicated the need. Katrina's knowledge of how everything interacts is how I believe medical knowledge should be applied. In comparison to traditional medicine, maim, poison and iridate, I would summarize her approach as: 1) Measure everything. 2) Address the most significant issues. Wait and measure again. 3) Address the most significant issues. 4) Repeat until Healthy. 5) If you don't measure it, how can you tell if it is improving? It has been 2 years now since my lumpectomy, the regime has changed regularly throughout the process and my numbers now put me in remission. I am healthy and whole and have Katrina to thank. To stick with the regime was not easy by any stretch of the imagination. But my good health today, tomorrow and moving forward is largely due to Katrina.
I came to Katrina when I started experiencing a health issue I had concerns about and I needed to get to what was causing my health issue. I chose not to go the route of conventional medicine because I felt it was important to get to the bottom of what was going on with my health and use a holistic and natural approach to treatments that could provide a cure. Something I felt I wouldn't get with a regular Dr. where it may have probably just been given a band-aid with continuous pharmaceutical drugs. We started with some questions and testing and from that Katrina formulated a protocol to help me to combat the health issues that were determined from the results. Working with Katrina has been a wonderful blessing and exactly what I needed. The first thing I noticed about Katrina was her extensive knowledge about the body, it's intricacies and interconnectedness to different health issues. How certain parts align and impact other parts of the body and what attributing factors that link to good health and what isn't helpful or healthy. When she shared my results she was very detailed and really took the time to explain what everything meant, how everything worked, should work and the connection with one element to another. She took the time to make sure I understood everything. She was very patient. She also made suggestions but allowed me to have complete control on deciding how I would implement everything from the information I learned. During the protocol as I have had questions she is very prompt and thorough in her responses as well as candid about things I tried that may or may not work. She is always welcoming and encouraging. Her flexibility in the relationship (which is quite different from a traditional Dr. Office of just being told what to do and not question & not being allowed me to take ownership and control over my health.‧If you want a natural, holistic, caring approach that is also doable and supported to help with improving and taking back control of your how you handle your health‧If you're looking for a knowledgeable, flexible, solution where you are listened to and cared about (as opposed to a don't question just do what the Dr. orders)‧If you want a patient, quick-responding, detailed, one on one relationship with compassion and understanding‧If you want a refreshing and reassuring experience that goes against the grain of traditional medicine and helps you to take ownership of your health and end the days of medical visits that amount to you being just another patient whose name is a number and you're diagnosis is based on another medical code number used for insurance purposes, then I recommend Katrina Foe at Designed for Health!