This is a package is designed to guide cancering clients through their journey to vibrant health!
Don't Let Cancer Cut your life short!
When dealing with cancer, it is imperative to look at the entire body to determine why the cancer was allowed to proliferate as well as addressing the cancer itself. It is not JUST about the size of the tumor and getting that gone – that is only one part of the equation.
There are many imbalances that are known to be associated with cancer such as thyroid health, vitamin D levels, gut health, methylation capacity, stress, hormone balance, toxins, and much more – this is your terrain. We will address ALL of these so that your body is optimized and able to fight cancer itself.
We don't cure cancer – we support your body to do that itself!
When addressing the terrain, it takes some digging and detective work to find the drivers of each person's individual cancer development. We use the best cutting-edge functional lab tests available that are specific to the individual's presentation.
We test – we never guess!
Depending on what is found, a personalized protocol is created. This often includes detox protocols using modalities such as infrared saunas, hyperbaric oxygen, coffee enemas, and much more.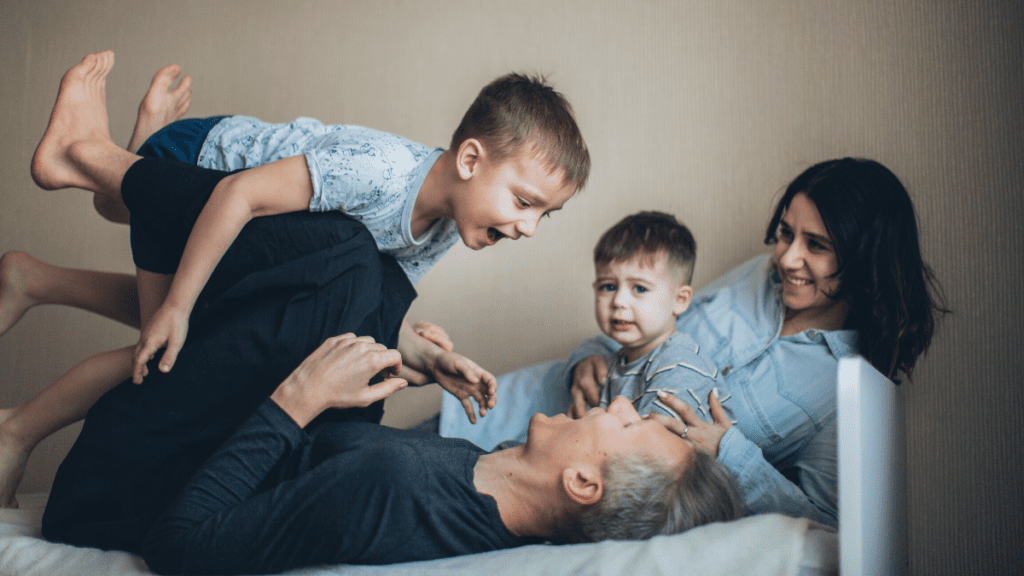 We highly recommend and use Prenuvo scans – these are high definition scans that use no contrast dye and have no radiation. Because while we want to see how things are regressing, we don't want to further irritate the system with more toxins to do so.
For most cancer clients, a ketogenic diet is key to addressing the cancer. Blood sugar and ketones are measured with a home glucometer/ketometer to ensure that targets are reached as there are often blocking factors that are driving issues.
You are not alone on this journey!
We offer support the whole way, from understanding the issues, to implementing the diet, to problem solving and recipe suggestions.
This process is not easy. We will give you all the tools and customized protocols to succeed, but ultimately YOU have to do the hard work of implementation. It will include sacrifices and hard work but in the end you will be healthier than before you started and have many years ahead of you to enjoy with your loved ones!
This is the ultimate package for those that want to go a different route to address their cancer. We will support you through the entire process physically, mentally, emotionally, and spiritually.
Step outside the box with us right along side to help you every step of the way!
This package includes working privately for a year through zoom, phone calls, texts, and emails. If your case proves to be more complicated, I will be doing extra digging to find what will help you break through. I will promise that I will do everything that I can to support you toward your goals. Ultimately, you will be doing the hard work of implementation but I will be walking with you.
Know that when I accept a new client, I am all in and will be there with you every step of the way!
Don't let cancer rob you of your life together with your spouse and loved ones!
Analysis your history, symptoms and food journals
2 Comprehensive blood panels along with custom cancer markers
Monthly Trifecta blood markers to monitor changes closely
Keto Mojo blood sugar monitor
Keto diet customized to your needs
Keto Cookbook with video tutorials
Personalized gut healing and eradication protocol based on your test results
Personalized cancer detoxification protocol
Interpretation of all test results
Diet, lifestyle choices and supplementation recommendations based on all the tests in conjunction with each other
1 year of private consults direct with Katrina – zoom, phone and email
Designed for Health membership – including: Optimizing Digestion course, Balancing Blood Sugar course, Deeper Detox course, Understanding Endocrine course, and You Are What You Eat course
Working with clients with cancer is a passion of mine because I know what they are going through- I've been there. I had breast cancer and and addressed it 100% naturally using the methodical approach that I am outlining here for you (plus or minus the unusual detours). I understand what you are going through and I want to support you through it!
What Comes With the tests?
By buying this test through Designed for Health, you also a get customized review and analysis of your test results!
We will review your health history, food journals, symptom burden graph, and all test results. Based on seeing the big picture of who you are as well as the details of these specific tests, we will give you an interpretation of what all your test results mean so that you understand how this fits into your overall health pictures and what is going on with your bodies.
Additionally, we will give you recommendations that will include dietary suggestions, lifestyle choice modifications, detox protocols, and strategic supplementation to support your body in its fight against cancer.
Best of all, we'll be there for questions and adjustments along the way!
Our goal is to empower you with knowledge of how your body is operating and how to improve it naturally!
Get started with the Conquering Cancer Package today.
Being diagnosed with cancer was an earth shattering event for me and my family. We knew it was a genetic possibility, but I was healthy. The cancer specialist I went to basically said if I didn't have a double mastectomy, chemotherapy, and radiation I was going to DIE! The "tumor team," made up of the oncologist, cancer surgeon, radiologist and plastic surgeon all concurred, despite having a lump in only one breast. Against medical advice, I opted for the lumpectomy and would hold off on chemo and radiation until after surgery healed. Now with my understanding of the traditional approach to cancer is to first maim me by cutting off both my breasts, then poison me and then iridate me and see if I am strong enough to survive, otherwise I would most certainly DIE! We also discovered that the measure of traditional cancer treatment success was not "cancer-free health," but "being alive in 5 years." So began the search for another way, which happily led me to Katrina. Katrina too a scientific approach to understanding my disease. We started by measuring which anti-cancer agents had the best effect against the cancer in my body. The Greece Test results identified the supplements most efficacious in my case. Then through additional testing (lots of additional testing, testing stuff I didn't know could be tested), Katrina identified where my diet could change and how various other dietary supplements could help me be better able to regain cancer-free health. Once the measuring was done, then we applied the regime as directed. I hated taking pills, but trust me, I am now an expert. We have continued testing periodically to make sure the total cancer cell count was decreasing and have modified the regime as testing has indicated the need. Katrina's knowledge of how everything interacts is how I believe medical knowledge should be applied. In comparison to traditional medicine, maim, poison and iridate, I would summarize her approach as: 1) Measure everything. 2) Address the most significant issues. Wait and measure again. 3) Address the most significant issues. 4) Repeat until Healthy. 5) If you don't measure it, how can you tell if it is improving? It has been 2 years now since my lumpectomy, the regime has changed regularly throughout the process and my numbers now put me in remission. I am healthy and whole and have Katrina to thank. To stick with the regime was not easy by any stretch of the imagination. But my good health today, tomorrow and moving forward is largely due to Katrina.
I have spent two decades trying every kind of treatment under the sun with little to no results. In less than one year of treatment with Katrina, my hormone levels have come way up, most of the bacteria in my gut is gone, my severe itching has stopped, my inflammation is way down, my energy has returned, my brain fog is gone, my nails are growing again and more. While I still have things to work on, Katrina has a clear path in place and I have no doubt that I will see great results. She has worked tirelessly to get to the root of my issues and her endless dedication is evidence that I have found a practitioner who cares not only about my health results but also about increasing my quality of life.
Katrina Foe has been an excellent health resource for me. Her many years of experience in Anatomy, Physiology, and Pilates exercise has contributed much understanding of the human body in ways most other nutritional experts and practitioners cannot touch. She is patient, understanding, and very professional in her manner. Cheerfulness is one of her best attributes. She gives you the feeling that she is here to help at any time and at any turn in the road, and that you CAN get better if you are willing to do the work.Katrina has helped me understand the importance of testing for benchmarks and to prove progress in most situations. I have done extensive work with her in diet change for better health to go along with the supplements she deems necessary to obtain the results we are looking for. We have worked towards adjusting long standing problems. These things are not necessarily easy, but change does happen. I can actually digest my food now!I used to feel tired all the time. I would spend most of my week in bed not able to function with horrible brain fog. Always cold, and mostly depressed. I am now able to garden, take walks, teach art and enjoy my days. We still have a ways to go, uncovering more layers just recently. But I know the terrain now, and I am excited to keep moving forward. Thank you, Katrina!
I came to Katrina when I started experiencing a health issue I had concerns about and I needed to get to what was causing my health issue. I chose not to go the route of conventional medicine because I felt it was important to get to the bottom of what was going on with my health and use a holistic and natural approach to treatments that could provide a cure. Something I felt I wouldn't get with a regular Dr. where it may have probably just been given a band-aid with continuous pharmaceutical drugs. We started with some questions and testing and from that Katrina formulated a protocol to help me to combat the health issues that were determined from the results. Working with Katrina has been a wonderful blessing and exactly what I needed. The first thing I noticed about Katrina was her extensive knowledge about the body, it's intricacies and interconnectedness to different health issues. How certain parts align and impact other parts of the body and what attributing factors that link to good health and what isn't helpful or healthy. When she shared my results she was very detailed and really took the time to explain what everything meant, how everything worked, should work and the connection with one element to another. She took the time to make sure I understood everything. She was very patient. She also made suggestions but allowed me to have complete control on deciding how I would implement everything from the information I learned. During the protocol as I have had questions she is very prompt and thorough in her responses as well as candid about things I tried that may or may not work. She is always welcoming and encouraging. Her flexibility in the relationship (which is quite different from a traditional Dr. Office of just being told what to do and not question & not being allowed me to take ownership and control over my health.‧If you want a natural, holistic, caring approach that is also doable and supported to help with improving and taking back control of your how you handle your health‧If you're looking for a knowledgeable, flexible, solution where you are listened to and cared about (as opposed to a don't question just do what the Dr. orders)‧If you want a patient, quick-responding, detailed, one on one relationship with compassion and understanding‧If you want a refreshing and reassuring experience that goes against the grain of traditional medicine and helps you to take ownership of your health and end the days of medical visits that amount to you being just another patient whose name is a number and you're diagnosis is based on another medical code number used for insurance purposes, then I recommend Katrina Foe at Designed for Health!