Designed for Health Membership
Our unique, DIY platform allows you to take control of your health and learn how to address your specific issues in a customized way!
Are you tired of not feeling your best?
Have you been frustrated by short appointments with doctors that just give you more prescriptions?
Do you want to find the root cause of your issues?
Are you concerned about your health in the future?
Have you tried changing your diet and taking supplements but aren't sure if what you're doing is the best choice for you?
Are you ready and willing to take charge of your health and get real results?
Welcome to a New Healthcare Model!
At Designed for Health, we allow you to enter into the driver's seat of your health journey! We have several options to allow you to choose how you want to dive in from DIY to VIP and everything in between. Our goal is to empower you to make educated health choices in your life so that you can find your optimal health!
Want to learn how your body works with the focus on how to improve your own health? Then this is the place for you!
We have more courses coming on topics such as Understanding Endocrine (Adrenals, Thyroid and Sex Hormones), Better Brains, Unraveling Autoimmune, Molds & Metals and more!
All of these have tons of action-oriented things you can do yourself throughout the courses to jump start your health journey.
What's Included, You Ask?
That's right! A complete cookbook walking you through
2 full weeks of simple, whole-food meals designed
to get you into ketosis easily and quickly.
Implementation videos on topics such as how to read labels, source quality food, and more!

Real-life topics to give you real-life success!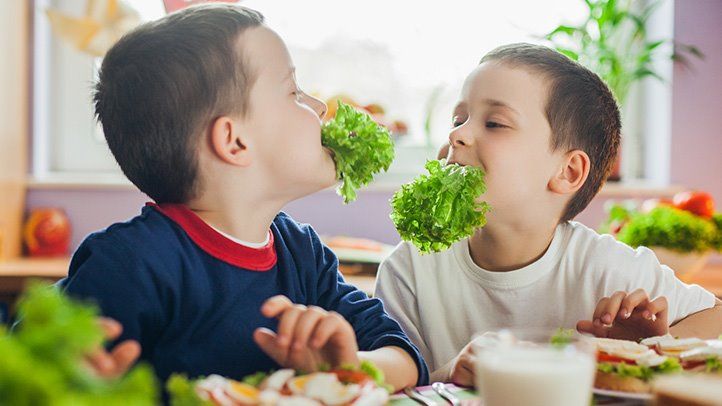 Implementation videos on dealing with picky eaters, healthy eating while traveling and more!
This membership is not for those that are wanting a magic pill to fix everything or are not willing to make diet changes. This work can be slow at time when unraveling long-term, complicated health issues, but it is amazingly transformative.
My vision for this Membership
Understanding the WHY behind the site allows you to see who and how it will help!
What Is It Worth To Look and feel your best?
Balancing Blood Sugar Course – $149
Optimal Digestion Course – $149
Deeper Detox Course – $99
You Are What You Eat Course – $49
Keto Challenge (and Keto Cookbook pdf)- $99
Total if purchased individually: $545
Extra features not available outside of the Designed for Health membership:
Ability to get your personal questions answered by a Functional Nutritional Therapist
Videos of all Keto Cookbook recipes and more
Implementation and Lifestyle lecture videos
Access to high quality supplements and cutting edge lab tests
More courses and content coming out all the time!
ALL of this is included in the Designed for Health Membership!
What is Functional Nutritional Therapy?
Join hundreds
of healthy people
I am very thankful for the opportunity to work with Katrina. To have someone with her knowledge and experience on my side as I strive for better health has been invaluable. She gives me hope, she's patient with me as I learn new habits, and she's readily available when I need her. With her help, I'm on my way to a healthy body!
Katrina has helped me find what was causing my hot flashes, lack of energy, blemishes and extra weight, but didn't overwhelm me with the information or steps I needed to take in order to heal. Her knowledge, drive and love for better health is obvious and so encouraging. God has really blessed me through her.
Katrina is amazingly knowledgeable about nutrition and how the body works. I have learned so much from her. She has helped me to lose over 50 pounds with Keto and has made my acid reflux totally disappear. She has balanced my hormones and blood sugar. She is always willing to answer questions. I have loved working with her!
Sign up today to become part of our healthy living community for an ENTIRE YEAR!
This is a completely unique health-centric model so it is natural to have questions about how it works. If you have others, contact us!
There's no time like the present to make a decision that will change your life!
Join Hundreds of Healthy People
Here's what Katrina's real-life clients have to say:
I went to see Katrina when preparing to try to conceive my third baby. I had past fertility problems and wanted to get a head start on preparing for a healthy pregnancy, even if it took awhile like the previous two. She was so helpful in laying out our options, and answering any questions we had. She cares about you as a person, and not just another patient to "fix" and send on their way. We got pregnant on the second month of trying and now have a beautiful healthy 6 month old baby girl.

Our family started working with Katrina because our high school son was experiencing ongoing symptoms of depression. Katrina has been an invaluable resource and guide in helping us to make adjustments and changes to his lifestyle, eating habits and supplements in order to allow our son's body and brain to heal. In the last several months we've noticed a dramatic change in his overall level of energy and mental outlook. Our entire family has benefited from the changes we have seen in him and I've encouraged several friends to reach out to Katrina to help them with their own health needs. I'm grateful to know that Katrina is so passionate about helping others because she is uniquely qualified to do so.
I have spent two decades trying every kind of treatment under the sun with little to no results. In less than one year of treatment with Katrina, my hormone levels have come way up, most of the bacteria in my gut is gone, my severe itching has stopped, my inflammation is way down, my energy has returned, my brain fog is gone, my nails are growing again and more. While I still have things to work on, Katrina has a clear path in place and I have no doubt that I will see great results. She has worked tirelessly to get to the root of my issues and her endless dedication is evidence that I have found a practitioner who cares not only about my health results but also about increasing my quality of life.
I was so grateful to find Katrina Foe! It was very nice to work with someone who saw me as a person with individual and specific needs, rather than just a line on a list to check off. Katrina took the time to hear the whole picture and put together a protocol carefully put together just for me. She was always available to answer my many questions! I was excited to see just how much improvement we made, even eradicating an issue that I had been chipping away at for many years. I highly recommend Katrina for your medical needs!